Packers and Movers Tumkur
Aarkay Packers and Mover in Tumkur is one of the leading, trusted and reliable packers and movers company in Tumkur having its main office located in Bangalore. With more than 12+ years of experience in the packing and moving industry, we are well experts in providing all kinds of shifting and relocation services in Tumkur including office and local business commercial shifting, household goods shifting, car transportation services providers from Tumkur to all over India at reasonable costs.
We always stand first in providing high-quality packing and moving needs and thus satisfying the customer requirements with high-quality output each and every customer. Being a top-rated packers and movers company in Tumkur we always offer our professional packers and movers services only at reasonable or cheap prices.
Professional relocation services in Tumkur
Whether you want to move your home or an office, it is necessary to hire a professional moving company with a fabulous track record. The distance you are traveling is not as worthy as steadfastness and professionalism from the moving team in Tumkur. This is something we at Aarkay packers and movers in Tumkur believe in, and we keep our standards high to ensure such factors are followed.
House Shifting Tumkur, We provide:
Residential: Our local packers and movers in Tumkur bring value to residential moves. We ensure that the move will be fast, efficient and effective. Element has worked with clients who are moving in and out of everything from small apartments and houses to large, sprawling homes. Commercial: If you're looking for Best packers and movers Tumkur that can handle the extensive logistical needs of an office relocation,then you have come to the right place. We have a team of Tumkur local packers and movers that will streamline a commercial shifting to minimize the impact that it has on your operations.
Aarkay Packers and Movers Bangalore
25 2nd cross Hsr Layout, 7th sector, Bommanahalli, Bengaluru, Karnataka 560068, India
Monday – 24hrs
Tuesday – 24hrs
Wednesday-24hrs
Thursday-24hrs
Friday-24hrs
Saturday-24hrs
Sunday-24hrs
Packers and Movers Services Tumkur
Relocations Services Tumkur
 Household Goods Shifting Tumkur
 Car Transportation Tumkur
 Insurance Services Tumkur
Loading and Unloading Services Tumkur
 Corporate Packing and Moving Services Tumkur
 Storage and Warehousing Services Tumkur
Best Packers and Movers Tumkur
At Aarkay Packers are known as the trusted and affordable Relocation Services in Tumkur who are well specialized with all kinds of packing and transportation needs throughout Tumkur and all parts of India. We will employ dedicated professionals at work and they make sure that packing and transportation will
handled smoothly without any hassles. With our professional touch, we follow the strict delicate processes while packing, shifting and relocation.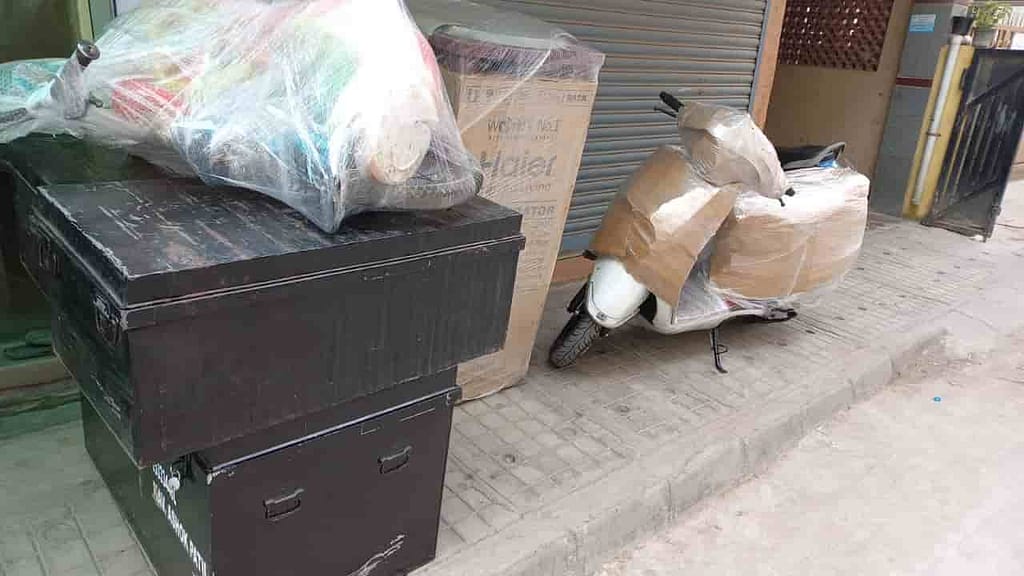 If you are looking for the best packers and movers in tumkur then you have landed at the right place. We have an in-house team of experienced professionals who are well expert in relocation needs at affordable rates and with the best quality door-to-door delivery services. Being listed and handpicked packers and movers service providers in tumkur we can always deliver exceptional packing and moving services and have gained huge authority among the people of tumkur and all over India. We also offer
Door to door domestic relocation services from Tumkur and thus ensure the safe and secure transportation services are delivered.
Contact our Tumkur packers and movers and talk to them about your needs. We would be happy to offer you a free proposal and estimate.
Call us today for the best Packers and Movers in Tumkur, Karnataka. Choose Aarkay Packers and Movers in Tumkur – Karnataka for your shifting needs!
For Safe Packing & Moving Services
Call us : +91-9886478605
Email us: [email protected]
Don't Know What To Start With?
Get A Solutions Form Aarkay Packers and Movers
Aarkay Packers and Movers Bangalore