Packers and Movers Bangalore
since 2005 Aarkay Packers and Movers Bangalore is one of the trusted, reliable, and affordable packers and movers in Bangalore, we can make your relocation process much easier with a professional touch. We provide a wide range of packing and moving services in Bangalore. Our Packers and Movers Bangalore company  help you in all possible ways in order to have safe and smooth Moving and Packing services in Bangalore. We offer our clients different types of shifting and relocation services including Packing Moving, automotive Carriers, automotive shifting, household shifting, company shifting and industrial shifting services with timely delivery and with safe hands.
Aarkay Packers and Movers Bangalore
25 2nd cross Hsr Layout, 7th sector, Bommanahalli, Bengaluru, Karnataka 560068, India
Monday – 24hrs
Tuesday – 24hrs
Wednesday-24hrs
Thursday-24hrs
Friday-24hrs
Saturday-24hrs
Sunday-24hrs
We Provide All Kind of Packers and Movers Services in Bangalore
We Provide the Service of Packers and Movers bangalore from all the Location like HSR Layout, BTM Layout,  JP Nagar, Electronic city, Bommanahalli, Ramamurthy Nagar, Marathahalli, ITPL Nagar, Arekere, JP Nagar, Whitefield, Bannerghatta Road, Bellandur, Bannerghatta, Sarjapur, Bellary, Davangere, Chittoor, Hosur, Kannur, Hassan, Shimoga, Tumkur, Udupi, Mysore, Mangalore.
Best Packaging Company in Bangalore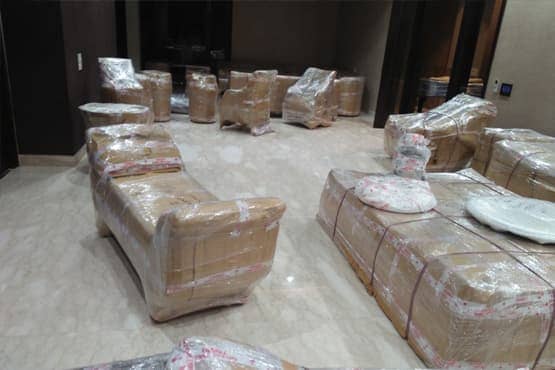 At Aarkay Packers and Movers in Bangalore, take immense pride in providing our customers with steadfast, well-organized and most importantly, an affordable and best Packers and Movers company in Bangalore. Equipped with years of quality experience, best-in-class equipment and industry preferred bubble wrap packing materials, it is quite easy to determine we have brought packing and unpacking to a level of perfection!
No matter what kind of goods you're moving, we ensure the packing bubble wraps is moving to ensure the utmost safety of your belongings. Over the years, we have secured a special name in the field of packaging industries in Bangalore by offering unmatched wrap packing materials and services at competitive rates.
What are the benefits of hiring a moving company?
Once you hire a packing and moving company near me you completely stress free from the moving tension and take out the burden of shifting from one place to another place. Aarkay Packers and movers Bangalore is the Best movers and packers company in all over Bangalore. Our services provide commercial shifting and household shifting services. We packed the goods with high quality material and deliver your goods on time. Other Moving company charges so much of cost but Aarkay Packers and Movers Bangalore provide cost efficient packers and movers services in Bangalore
Loading Unloading Services in Bangalore
Moving is not only a costly and stressful procedure – it's also an hazardous one. Lifting, carrying, and loading are all activities that put one's body through excessive levels of strain, leading to soreness that stays there for weeks. Keeping in mind all the moving injuries that prowl, soreness could be the least of your problems. That's what Aarkay Packers and Movers come into play – by helping you carry the burden. At Aarkay packers, we not only remove all safety hazards but we also defeat moving stress. Our loading unloading services are designed to help. You with the most strenuous aspect of moving – the handling of all those full-bodied and heavy items.
We at Aarkay Packers and Movers in Bangalore have a suitable designed lorry and carrier to move the goods of the client in a safe and sound way to the new destination. Every good is loaded in the Van by our expert professional arranging it in a proper way in the vehicle. Goods are arranged in such a way so that no damages or loss occurs while transporting the goods.
Six Reasons For People Choosing Us
I would like to thank Aarkay Packers and Movers Bangalore for an absolutely amazing moving experience. They were responsive with their quote and moving procedure, giving us peace of mind before we moved. Quick response when the moves began was highly appreciated.
Thanks Aarkay Packers and Movers Bangalore, such a smoother experience overall. One of my college friends set up the move for me, so I had a more difficult time from the beginning. The moving agent was amazing! He went above and beyond where I didn't even have to initiate it.
Aarkay Packers and Movers Bangalore is a company that I have used for 2 years now. I have never been faced with any problem, which is why I am giving it 5 stars. To start off we will talk about their movers, and the way they are organised in such 
Don't Know What To Start With?
Get A Solutions Form Aarkay Packers and Movers