Thinking about your Old Furniture before Pack and Move
Thinking about your Old Furniture before Pack and Move
One of the biggest hurdles and costs while moving is keeping your old furniture in its new place, especially when you live in Bangalore. In many cases, it may not even make sense to bring in any large furniture because it may not even fit through the door of your new space! And unless you take accurate measurements of your new apartment and the furniture, even if you get it by the door, may not physically fit in the apartment.
Even if space isn't an issue, there may be other reasons you might want to spring for new furniture. Maybe your sofa is on its last legs or maybe your tastes have changed. Whatever the reason, you need to figure out what to do with your old furniture. If you need some ideas, the following list should help you.
A convenient alternative to getting rid of unwanted furniture is to simply throw it out. Nowadays many build their own furniture is made from cheap materials and it is not meant to last. In many cases, cheaply manufactured furniture may not even do the trick. Of course, even with more expensive furniture, it will experience wear and tear if you have it for years. If it seems like there's no way to salvage your old furniture, it's time to toss it.
If your furniture is in good condition, but you don't want to bring it with you for any reason, you can offset some of the moving costs by selling it. Of course, how you price it should be based on the quality and condition of the furniture. You can probably price it for a few thousand.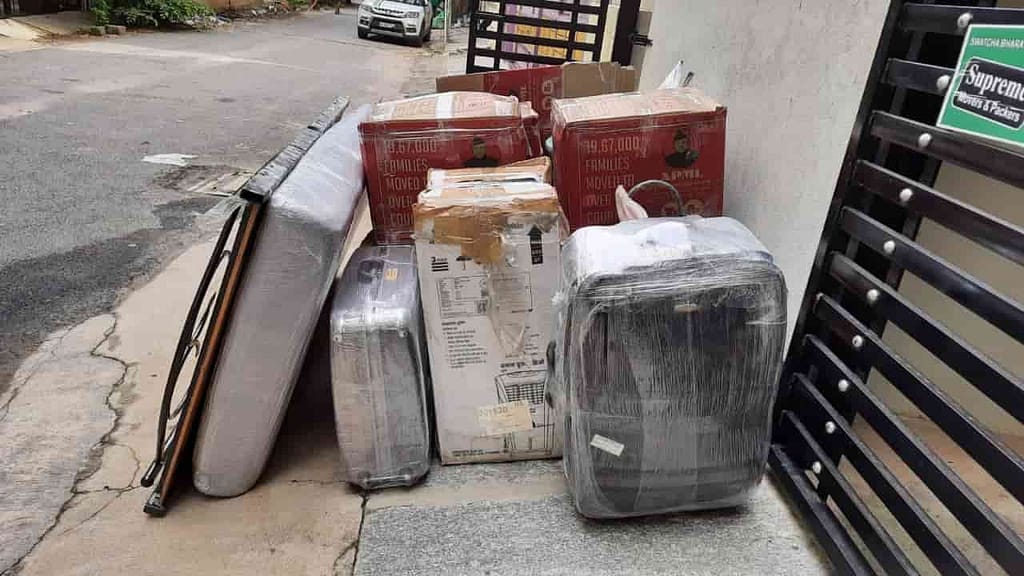 Find the best moving company
If you have the space, you can organize a moving sale to sell any items you are not going to take with you, including furniture. Garage and yard sales are great for earning a little extra cash, although it also means there are hordes of strangers in your home. The Best Moving Company in Bangalore, For best results, plan to have a moving sale on the first Saturday of the month on a sunny day. Don't forget to publicize the event by telling everyone you know.
There are many sites you can post to, such as Craigslist, Facebook Marketplace, OfferUp, and Nextdoor. Heck, post on all sites to reach as many people as possible. Make sure you have quality photos of your furniture. Try out different angles and lighting options to make sure people see exactly what they're getting. Be sure to take photos of any scratches or other issues so the buyer knows what they are getting.
Aarkay Packers and Movers Bangalore
25 2nd cross Hsr Layout, 7th sector, Bommanahalli, Bengaluru, Karnataka 560068, India
Monday – 24hrs
Tuesday – 24hrs
Wednesday-24hrs
Thursday-24hrs
Friday-24hrs
Saturday-24hrs
Sunday-24hrs
Whether you are selling in person or selling online, you must be prepared to negotiate. Remember, your primary goal is to get rid of your old furniture. No matter what price you posted most people would not want to pay. Since the primary goal is to get rid of items you don't need, you should match the prices appropriately. You will never be reimbursed the original cost you paid when these items were new. Remember, however, that you're saving a lot of money on moving costs because you won't have to bring these large items with you.
Gift your old furniture to someone
If you don't want to go through the hassle of selling your unwanted furniture, consider giving some of these items to friends and family. Of course, before you do that, decide whether you'll give them the pieces for free or at a significant discount. Keep in mind how close you are (especially with friends). For best friends, it just makes sense to offer some furniture for free if they want. However, if they are friends or acquaintances of friends, larger discounts may make more sense.
In the event that no one shows interest in you, offer furniture for free instead. You can re-list it on sites or, if you live in a highly trafficked area, you can leave it on the curb. Just be sure to check with the sanitation department to check their collection day schedule. That way you can be sure that your furniture doesn't go straight into the trash. If your furniture is in good condition, it will definitely be snatched up.
Donate your old furniture to someone
Many charities such as Habitat for Humanity are willing to accept used furniture. In many cases, they will pick it up for you along with other items such as gently used clothing, old musical instruments, and more. It's a great way to dispose of items you no longer want while doing a good job. Plus, your donation is also tax-deductible. Just be sure to get an itemized receipt!
While your furniture doesn't have to be in pristine condition, most charities want it to be at least in good condition. This means there are no broken legs, loose springs, etc. Most donors prefer lighter furnishings such as coffee tables and chairs, however, they may accept heavier furniture. Still, it's a good idea to call in advance to see what they accept.
Six Reasons For People Choosing Us
Don't Know What To Start With?
Get A Solutions Form Aarkay Packers and Movers
Aarkay Packers and Movers Bangalore