Movers and Packers Charges Cost in Bangalore
Movers and Packers Charges & Cost in Bangalore
The process of moving home (Movers and Packers in Bangalore) is not only arduous but can also be a costly affair. If you have a very tight budget for your move, chances are you'll want to know a few ways to reduce the total cost of replacing a home. Here we are going to give you some useful tips and ideas that will help you reduce the relocation cost.
Ready for Movers and Packers in Bangalore?
Whether you've recently bought a new home or signed an agreement for a rental home, you've already gone through a tough phase – finding your new home. The next stage that comes to you is entering your new home. You may be very excited about moving into your new home.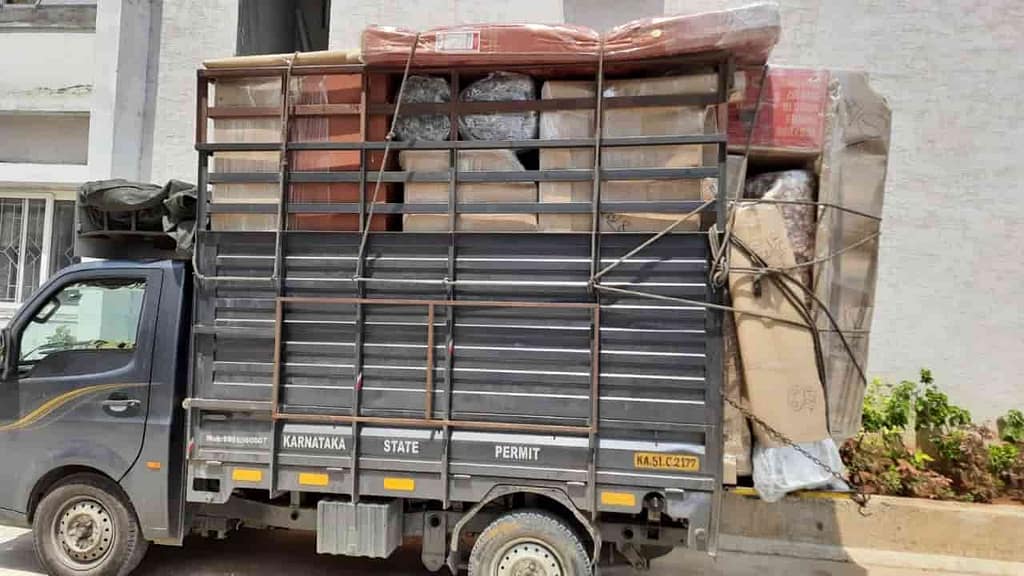 But packing up all your household items and settling into your new home won't be a five-finger exercise if you're not up for it. The process of moving houses involves a lot of tedious work and hassles, which can ruin the excitement of settling into your new home. It is important to be well prepared for what may be adverse circumstances of packing, loading, transportation arrangements, or hidden costs from shady cheap and best packers and movers in Bangalore.
It is better to plan your big move well in advance so that you can make the shifting of your house a smooth and easy task.
Aarkay Packers and Movers Bangalore
25 2nd cross Hsr Layout, 7th sector, Bommanahalli, Bengaluru, Karnataka 560068, India
Monday – 24hrs
Tuesday – 24hrs
Wednesday-24hrs
Thursday-24hrs
Friday-24hrs
Saturday-24hrs
Sunday-24hrs
Why is Hiring Packers and Movers Bangalore so important?
Moving a house from one place to another or one city to another city is not an easy task. This can be a very challenging and disturbing event in your life. This is because there are a lot of troubles and a lot of arrangements that you have to face.
It is a big challenge to pack the entire household items and deliver them to the destination without damaging them. You cannot manage things perfectly because you are not a packing expert. Poor packing of the goods may result in damage during transit.
Apart from the packing task, there are many other difficult tasks that can put you in trouble physically and mentally. Hence, taking the services of one of the best packers and movers will indeed be one of the best decisions regarding making your home relocation easy and stress-free.
Hiring professional packers and movers in Bangalore on home relocation means having skilled and experienced hands to do the heavy lifting both physically and mentally.
Hence, it is really a wise and smart decision to take the services of one of the best, trusted, and experienced packers and movers.
Of course, moving to a new place is a difficult and stressful time in life, but hiring the services of reliable movers and packers will help reduce that stress. Besides, it will also save your time, and time is money.
It's also important to hire professional packing and moving services from the best moving company if you want to minimize difficulties, maximize efficiency, and move to your new home as much as possible.
Six Reasons For People Choosing Us
Don't Know What To Start With?
Get A Solutions Form Aarkay Packers and Movers
Aarkay Packers and Movers Bangalore