How to deal with packing and unpacking after arriving in a new home
How to deal with packing and unpacking after arriving in a new home
Moving to a new home comes with Aarkay Packers and Movers in Bangalore's unpacking experiences. For some people, unpacking gives them a sense of excitement and energy, while others don't like the idea of ​​dumping furniture and boxes all over your new living space. If you're one of those people who don't find unpacking enjoyable, here's how you can tackle the process efficiently once you arrive in a new home.
Divide your boxes into their respective rooms. Although it is tempting to stack your boxes on the go in one area and sort them out later, it is recommended that you keep these boxes in the rooms where they are from the start. This is where your labeling system comes in handy. After all, each box is labeled with the room it belongs to, so it will be easy to sort everything out and distribute these boxes to their proper places. Select cleaning supplies like a broom, all-purpose cleaner, and paper towels to make sure your entire space gets a deep clean before you remove all your belongings from the moving box.
Before randomly opening your boxes, become familiar with what you're unpacking. In addition to your labeling system, keep a copy of an inventory list to track all your goods. Since all your items are in room-wise or use-by-box, make sure you double-check the label before opening and emptying it. Here's how you can make the most of your unpacking system to make the process as efficient as possible:
Start with the important notes
The first on your unpacking list should be your essentials box. This includes essentials that you will need for the first few days in your new home such as medicines, toiletries, food preparation items, and necessary documents containing your basic contact information.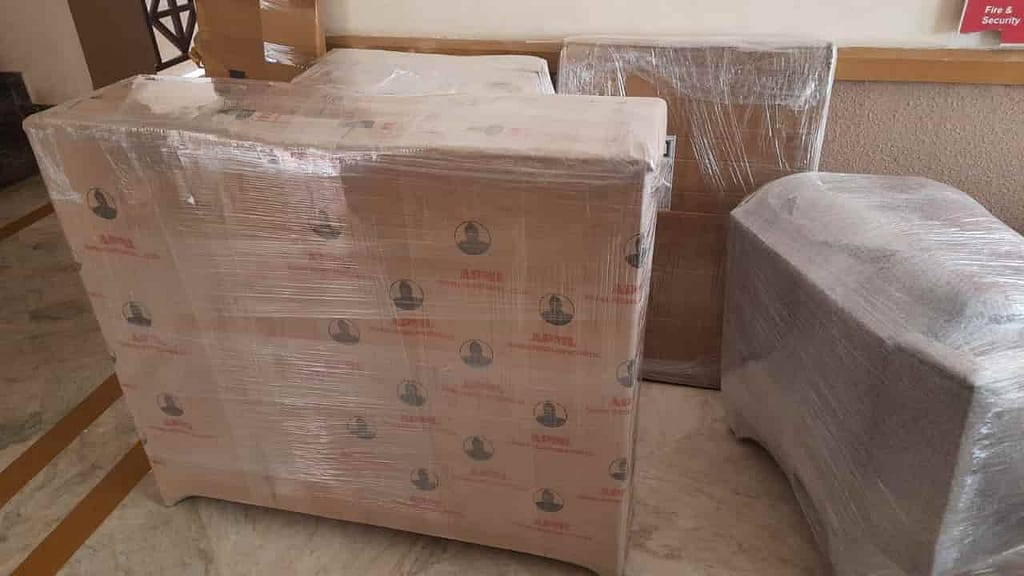 Unpack the kitchen first – After you've unpacked the box you need, it's time to complete the kitchen. If your time is short, take out only what you need like pots and pans. Start connecting your major devices to make your life easier. You can completely organize your kitchen items after you've unpacked the rest of your home. The Best Packers and Movers Bangalore.
Aarkay Packers and Movers Bangalore
25 2nd cross Hsr Layout, 7th sector, Bommanahalli, Bengaluru, Karnataka 560068, India
Monday – 24hrs
Tuesday – 24hrs
Wednesday-24hrs
Thursday-24hrs
Friday-24hrs
Saturday-24hrs
Sunday-24hrs
Do the bedrooms and bathrooms
After the kitchen, proceed with the bedrooms and bathrooms. For bedrooms, you may want to bring a set of linens for each bed to prepare you for the first night. Plus, it's more fun if you allow your family members to participate in the process. Pay attention to furniture placement and closet organization to make unpacking a productive activity for the whole family. For bathrooms, you can quickly unbox towels, toiletries, and other items if your bathroom fixtures are already functional. Completely unpacking by removing body care products, medicines, shower curtains. Plus, having a fully-filled bathroom makes a home feel like a home.
Assemble and organize furniture pieces
As long as you are ready with a floorplan sketch of your new space, the assembly and arrangement of furniture will go smoothly. If you have to rearrange everything, make sure you have a systematic plan. While larger pieces require mechanical assembly, it is best to seek the assistance of professional movers to assist you with the task.
Six Reasons For People Choosing Us
Don't Know What To Start With?
Get A Solutions Form Aarkay Packers and Movers
Aarkay Packers and Movers Bangalore