Griha Pravesh with Aarkay Movers and Packers in Bangalore
Griha Pravesh with Aarkay Movers and Packers in Bangalore
Moving into a home with trusted movers and packers in Bangalore that you can call yours is a moment of joy and happiness. Hence to mark the day and remove any negative energy and bring happiness and prosperity to the new place, the Griha Pravesh ceremony is performed only with proper rituals to ensure positivity and success, and remove negativity or evil forces. is kept. For this, the Hindu Lunar Calendar or Panchang is checked for the most suitable date to perform Griha Pravesh Puja.
Get the Movers and Packers Bangalore Charges and Reviews and RatingsGet a quick overview of how the puja is performed. Also, we have listed down the available auspicious dates and timings of Griha Pravesh Muhurta in 2021.
How to Perform Griha Pravesh Puja?
Some important rituals need to be performed to make the Griha Pravesh ceremony successful. Most important are Vastu Puja and Havan Shanti. Let us see how the Griha Pravesh Puja is performed.
Aarkay Packers and Movers Bangalore
25 2nd cross Hsr Layout, 7th sector, Bommanahalli, Bengaluru, Karnataka 560068, India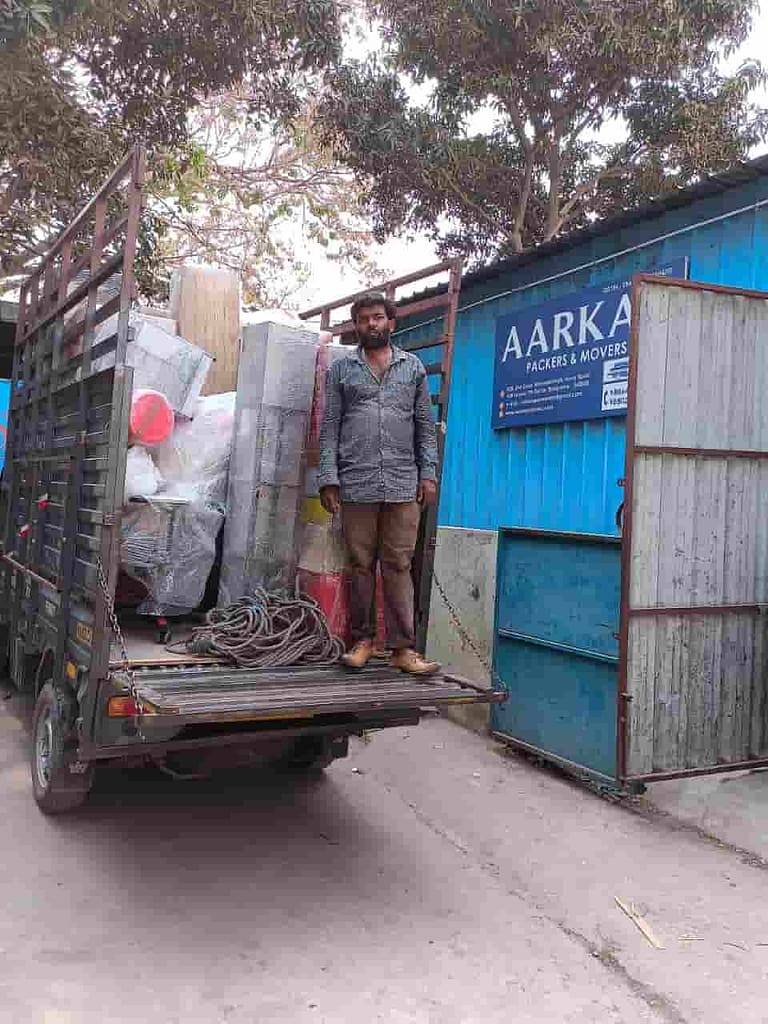 Monday – 24hrs
Tuesday – 24hrs
Wednesday-24hrs
Thursday-24hrs
Friday-24hrs
Saturday-24hrs
Sunday-24hrs
1. Choose a Shubh Muhurta
In Hindu tradition, specific dates are mentioned in the Hindu calendar or Panchang, which are considered auspicious to enter a new home. For example, four months in the lunar calendar are considered to attract good luck and prosperity – Magha, Phalguna, Baisakh, and Jyeshtha. So, fixing the Griha Pravesh date on any of these dates will benefit the whole family.
2. Decorate the place with auspicious things
A beautiful house attracts divine energy and joy. Using mango leaves and fresh marigold flowers is considered auspicious in Hindu rituals and rituals. They bring positivity to the new home. Rangolis are also made on Housewives' Day to mark the spirits of celebration.
3. How to Perform Vastu Puja
This puja is performed before entering a new house. First, a Brahmin pandit recites mantras to please the Vastu deity and seeks blessings for a happy and healthy home for all family members. Then, the head of the family breaks down an ash guard, and the woman of the family thwarts the coconut, and the two are left on the threshold of the new home.
Havan or Griha Shanti Puja is performed to seek God's forgiveness for the three sins committed during the construction of your house – digging the earth, cutting trees, and breaking stones. But, first of all, Lord Ganesha and Navagrahas are worshiped to remove negativities and purify the new house. Then, Goddess Lakshmi is worshiped to seek financial prosperity and well-being. Later, people offer ghee, turmeric, rice, pumpkin, milk, etc. to the holy fire to ensure a peaceful balance of the five elements. Then, after Havana, the lady of the house boils milk at a particular time and symbolizes abundance and wealth. It is then offered to the totem deity and all available members. You can also do Ganpati Puja or Satyanarayan Puja after the completion of Vastu Puja.
5. How to Perform Kalash Puja
Prepare Mangal Kalash for this Puja: Make a swastika with kumkum on a brass vessel or earthen pot, place it in the entrance of the house filled with holy water, nine different grains, and a coin in the north-east direction. Also, place coconut wrapped in red cloth over the Kalash and mango leaves under the coconut. Then, the men and women of the house take this Kalash inside the house, first placing their right foot and placing it near the Havana Kund.
Griha Pravesh Muhurat in 2021
Griha Pravesh's muhurat and dates may vary from region to region. Here we have listed all the available Griha Pravesh Muhurtas in 2021 as per the Hindu Calendar or Panchang.
Do's and Don'ts While Griha Pravesh
Do's
Six Reasons For People Choosing Us
Don't Know What To Start With?
Get A Solutions Form Aarkay Packers and Movers
Aarkay Packers and Movers Bangalore